10AM Eucharist, Trinity X
Order of Service
Playlist
If you cannot hear the audio, please click the button that looks like this: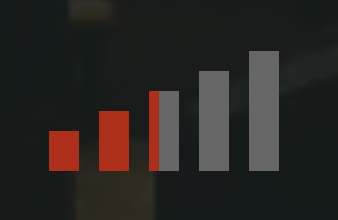 --------------------------------------------
10:00 A.M. HOLY EUCHARIST
Click here to download the complete bulletin.
INTROIT PSALM:
When I called upon the Lord, He regarded my petition; yea, from the battle that was against me:
and He hath brought them down, even He that is of old, and endureth forever; O cast thy burden upon the Lord, and He shall nourish thee.
Hear my prayer, O Lord, and hide not thyself from my petition:
take heed unto me, and hear me.
Glory be...
Hymn: 3 "New Every Morning is the Love"
Children's Talk
Collect for Purity p. 67
The Ten Commandments p. 68
Kyrie p. 70
THE COLLECT p. 233
LET thy merciful ears, O Lord, be open to the prayers of thy humble servants; and that they may obtain their petitions make them to ask such things as shall please thee; through Jesus Christ our Lord. Amen.
THE EPISTLE. 1 Corinthians 12. 1.
CONCERNING spiritual gifts, brethren, I would not have you ignorant. You know that when you were Gentiles, you were carried away unto these dumb idols, even as you were led. Wherefore I give you to understand, that no man speaking by the Spirit of God calleth Jesus accursed; and that no man can say JESUS IS LORD, but by the Holy Spirit. Now there are diversities of gifts, but the same Spirit. And there are diversities of ministrations, but the same Lord. And there are diversities of operations, but it is the same God, who worketh all in all. But the manifestation of the Spirit is given to every man for the common good. For to one is given by the Spirit the word of wisdom; to another the word of knowledge by the same Spirit; to another faith by the same Spirit; to another the gifts of healing by the same Spirit; to another the working of miracles; to another prophecy; to another discerning of spirits; to another divers kinds of tongues; to another the interpretation of tongues. But all these worketh that one and the self-same Spirit, dividing to every man severally as he will.
Gradual Psalm: 137 p. 508
1 BY the waters of Babylon we sat down and wept, / when we remembered thee, O Sion.
2 As for our harps, we hanged them up / upon the trees that are therein.
3 For there they that led us away captive required of us a song, and they that plundered us a melody: / 'Sing us one of the songs of Sion.'
4 How shall we sing the LORD'S song / in a strange land?
5 If I forget thee, O Jerusalem, / let my right hand forget her cunning.
6 If I do not remember thee, let my tongue cleave to the roof of my mouth; / yea, if I prefer not Jerusalem in my mirth.
THE GOSPEL. St Luke 19. 41. p. 234
AND when he was come near, he beheld the city, and wept over it, saying, If thou hadst known, even thou, at least in this thy day, the things which belong unto thy peace! but now they are hid from thine eyes. For the days shall come upon thee, that thine enemies shall cast a trench about thee, and compass thee round, and keep thee in on every side, and shall lay thee even with the ground, and thy children within thee; and they shall not leave in thee one stone upon another; because thou knewest not the time of thy visitation. And he went into the temple, and began to cast out them that sold therein, and them that bought, saying unto them, It is written, My house is the house of prayer: but ye have made it a den of thieves. And he taught daily in the temple.
The Nicene Creed p. 71
Hymn before Homily: 597 "God Who Touched the Earth With Beauty"
Homily
Offertory Hymn: 397 "Alleluia Sing to Jesus"
The Intercession p. 75
Confession, Absolution p. 77
Thanksgiving p. 78
Consecration p. 82
Hymns during Communion: 238 (St. Flavian); 593 (Rockingham); 127 (Batty)
The Lord's Prayer p. 85
Gloria In Excelsis p. 86
Recessional Hymn: 348 "Christ is Made the Sure Foundation"